The winter months in Wisconsin are notoriously tough. Below zero temps, icy road conditions, and inches (on inches) of snow can accumulate from November through April. Despite the challenging conditions, Wisconsin is truly one of the most beautiful places in the country during the winter months. Across the state, there is an abundance of fun activities, thrilling scenery, and entertaining festivals and events for the whole family. Whether you are exploring areas of the state you've never been to or searching for some new activities right in your area, our list will help you find the best winter fun for your family! Experience everything from sleigh rides, ice skating, and dog sleds to water parks, winter festivals, ice castles, and more…right here in Wisconsin!
1. Take a Scenic Sleigh Ride
If you are searching for a scenic tour of the beautiful winter landscape, a sleigh ride may be the best way to go for your family! From Sturtevant in southern Wisconsin to Rhinelander in northern Wisconsin, local farms across the state offer this old-fashioned tradition of horse-drawn carriage through the Wisconsin snow. Grab a hot cocoa, pack up the family—and maybe some friends!—with your hats, mittens, and scarves ) for a cozy winter ride along the miles of trails Wisconsin offers. Sleigh Rides at the 2023 Ice Castles in Lake Geneva are also available for an extra fee.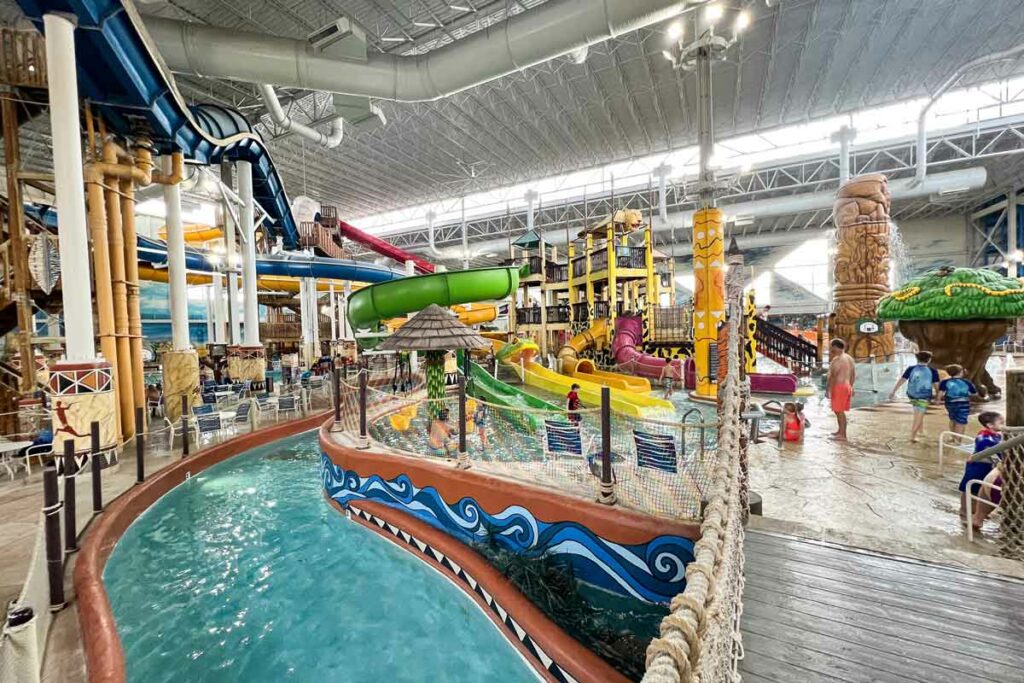 2. Stay at a Water Park
Not a fan of the cold and prefer to stay cozy indoors during the winter? Well, you are in luck! Wisconsin is home to the water park capital of the world. If you want to escape the cold weather and skip the outdoor activities, an indoor water park is the perfect Wisconsin winter getaway for any family. With so many great family-friendly places to stay, this winter season will be filled with indoor water park fun!
Some of our favorites include:
Great Wolf Lodge Water Park, Wisconsin Dells
Kalahari Indoor Water Park, Wisconsin Dells
Mt. Olympus Indoor Water Park, Wisconsin Dells
Chula Vista Resort and Water Park, Wisconsin Dells
Breaker Bay Water Park, Sheboygan
Springs Water Park, Pewaukee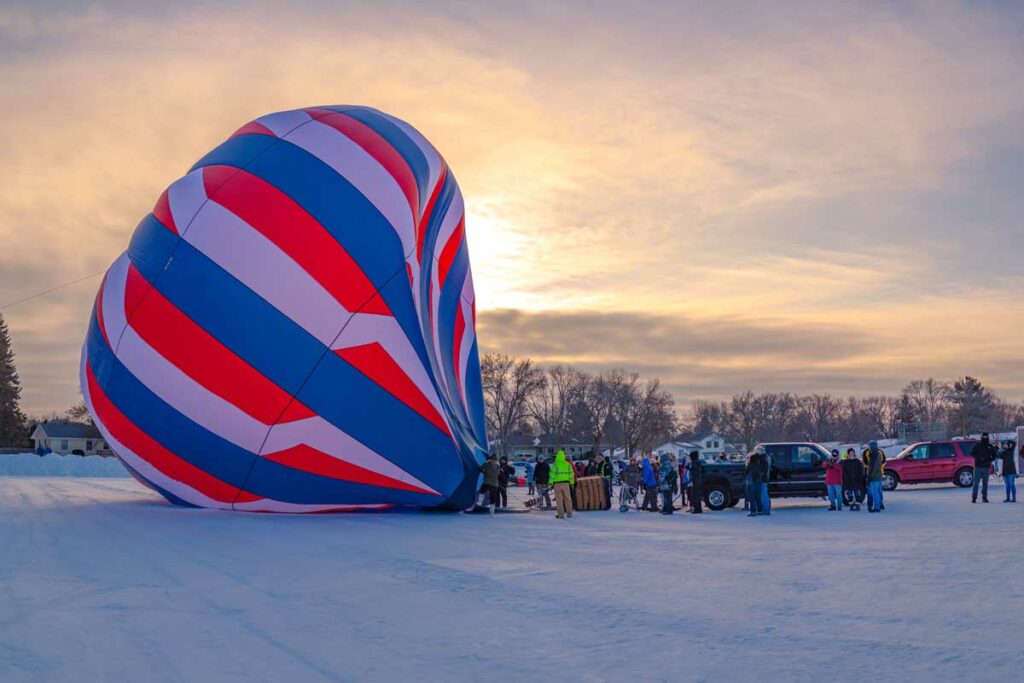 3. Attend a Winter Festival
If you enjoy live entertainment, great music, and delicious Wisconsin cheese curds, you will love all the festivals Wisconsin has to offer! Wisconsin festivals may look a little different in the winter than they do in the summer, but the good news is you don't have to take time off from your favorite outdoor events in the winter months. There are still a lot of fun things to do! Cities across the state host a variety of cold-weather festivals and special events, including food trucks, ice sculpting, sledding, shopping, and more! Check your local city website for details, and date information, on winter festivities near you.
Lake Superior Ice Festival

Dates: January 27 – 28, 2023
Location: Barkers Island, Superior

Schnee Days 2023

Dates: January 27 – 29, 2023
Location: Elkhart Lake Visitor Center, E Rhine St, Elkhart Lake

Winter Brew Fest

Date: January 27, 2023
Location: Elks Lodge, 414 Scott St, Wausau

Lake Geneva WinterFest and Snow Sculpting

Dates: February 1 – 5, 2023
Location: Downtown Lake Geneva

Hudson Hot Air Affair

Dates: February 3-5, 2023
Location: Hudson

Cedarburg Winter Festival

Dates: February 18-19, 2023
Location: Downton Cedarburg

Milwaukee Winterfest

Dates: December 2023
Location: W Main St, Milwaukee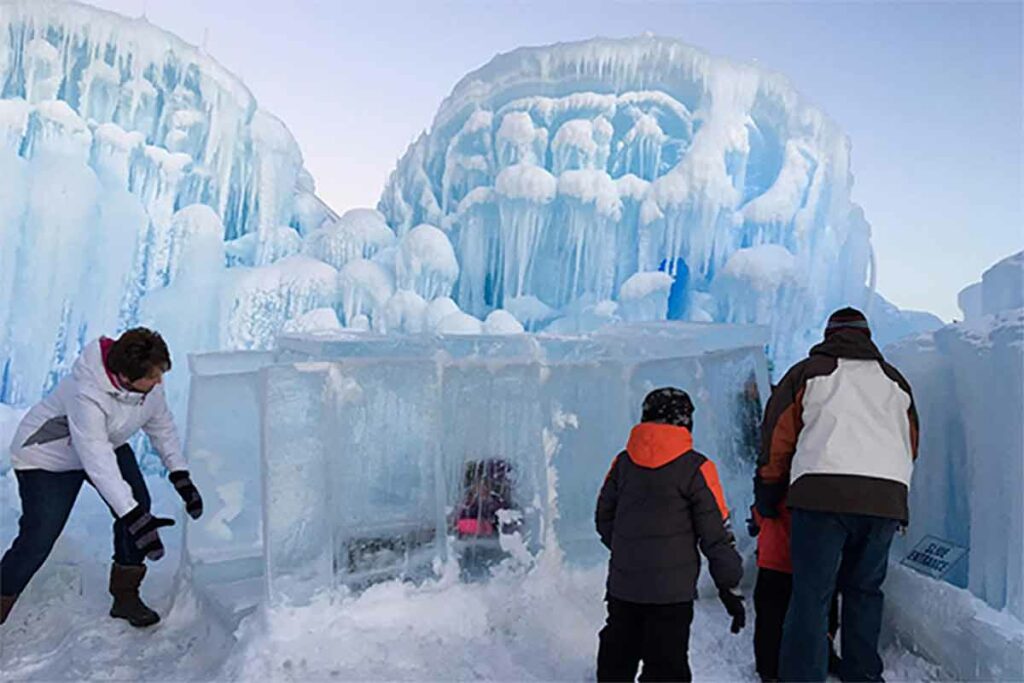 4. Marvel at the Ice Castles in Lake Geneva
The Lake Geneva Ice Castles are returning in January 2023 at the Geneva National Resort! The castle will be open six days a week and will be closed on Tuesdays. The stunning ice structure lights up at night and is truly magical for little kids and adults. This is not an annual event and moves from state to state, so make sure you get your tickets and put it on your family calendar!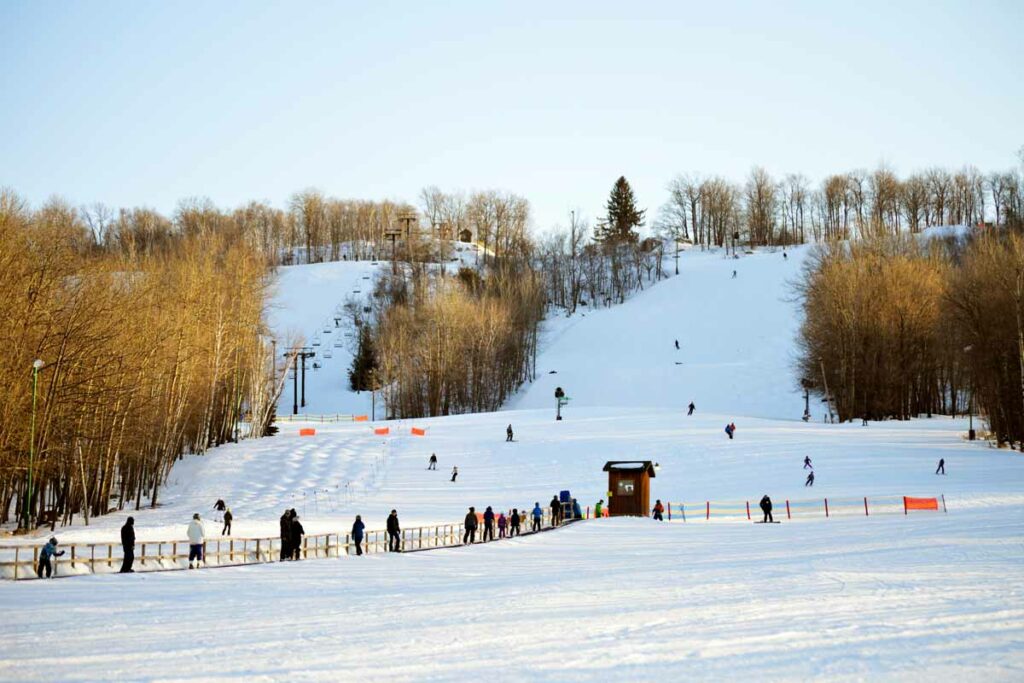 5. Go Skiing or Snowboarding
A perfect winter wonderland for skiing and snowboarding is created by the constant accumulation of snow in Wisconsin throughout the cold weather season! Whether you are a professional on the slopes or your whole family is brand new to the sport, there are plenty of great spots to check out right in our own state.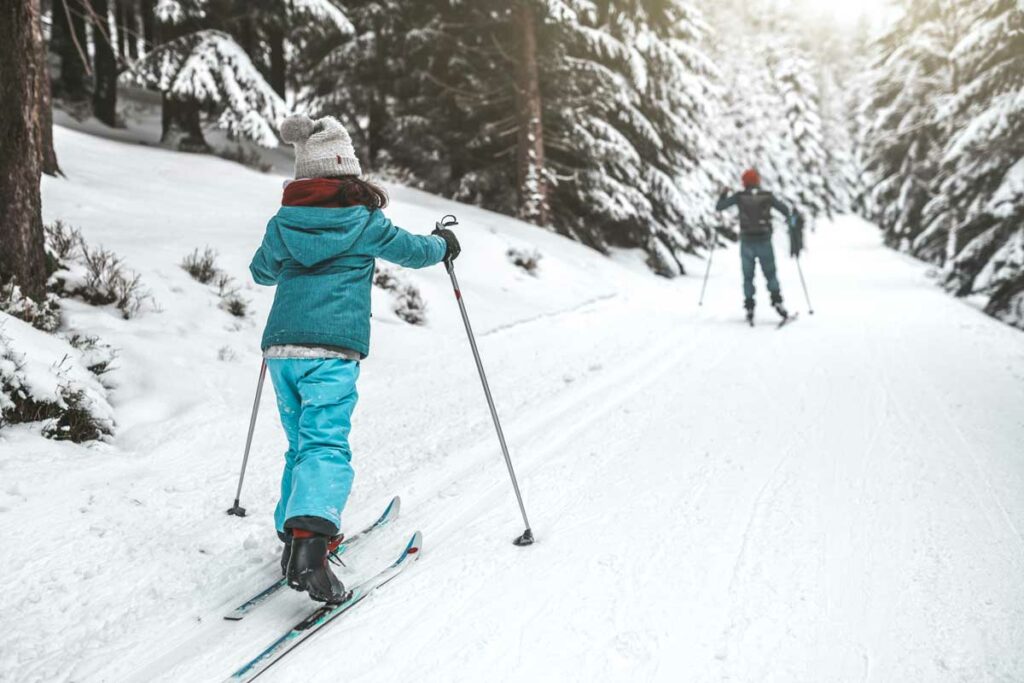 6. Try Cross-Country Skiing
If downhill skiing and snowboarding isn't your forte, give cross-country skiing a try! It's a great workout and an activity adults, and kids, of all ages can try. The Wisconsin DNR (Department of Natural Resources) has a wonderful list of all the cross-country ski trails throughout the state.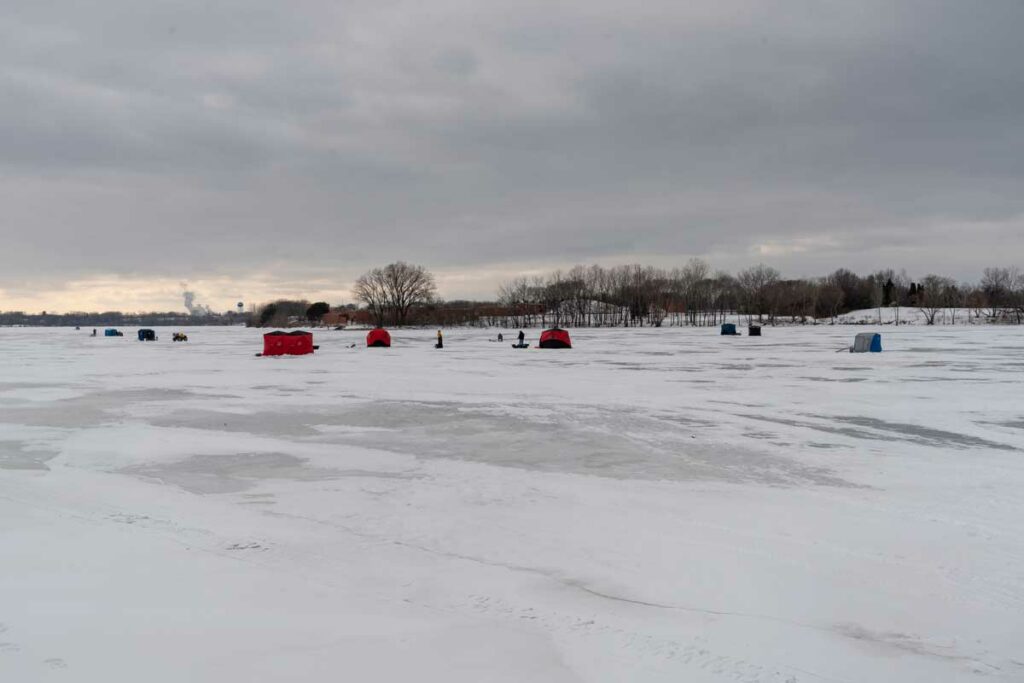 7. Go Ice Fishing
When the temps dip below freezing, it's time to grab your pole and some bait and head out on the frozen lake! Ice fishing in Wisconsin is one of the most popular activities this time of year and a great way to spend time with your kids. The Wisconsin DNR has a very helpful list of the best places to fish with kids throughout the state. Green Bay, right in our neck of the woods, is known to have some of the best ice fishing in the country (and even the world)! So, load up the whole family in the car and head out to your local fishing spot. Keep in mind the ice needs to be 4 inches thick, at a minimum, to be safe for ice fishing.
The Sturgeon Spectacular in Fond du Lac is a February 10th – 12th, 2023, and includes a city-wide celebration with live music, curling, snow & ice sculptures, and more!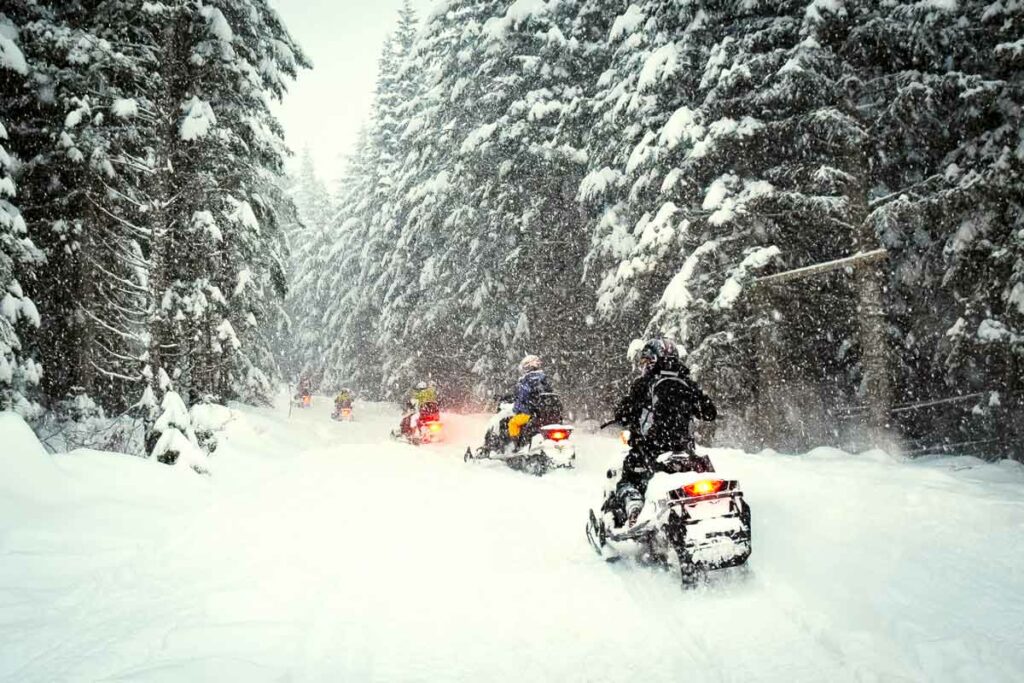 8. Go Snowmobiling
If you are up for a little bit more adventure, Wisconsin has some incredible snowmobiling trails! Minocqua in the Winter is a winter wonderland!
Eagle River Snowmobile Trail

Deemed the "snowmobiling capital of the world," Eagle River has 5 snowmobile clubs and 600 miles of trails. One of the unique parts of the trail is that it passes by the Ice Castle, an annual tradition in the city.

Three Lake Snowmobile Trail

The Three Lakes downtown main street is what makes this trail area so charming! It is full of antique lamp posts, local shopping, wineries, and delicious restaurants. The Northern Lights Snowmobile Club hosts tons of events for the community. If you are looking to do some wine tasting after your snowmobiling excursion, the Three Lakes Winery is just a short drive from the trails and is home to the first cranberry wine ever made.

Hurley Snowmobile Trail

As the snow capital of Wisconsin, snow totals can reach up to more than 200 inches. Snowmobiling and other winter activities are possible through April some years! Hurley trails offer off-trail riding for the more experienced rider as well, that other areas of the state do not offer.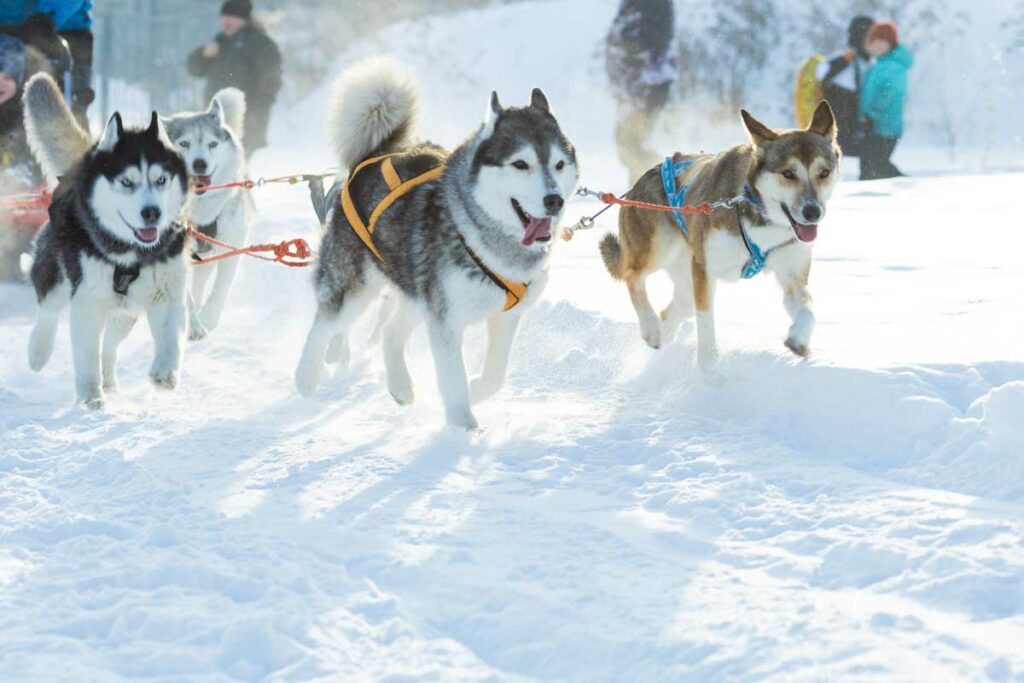 9. See the Winter Landscape by Dog Sledding
If you are looking to experience something really unique this winter, check out Wolfsong Adventures in Mushing in Bayfield, located in the true Northwoods of the state. This one-of-a-kind dog sledding tour is something any age, or ability, can enjoy.
This area of Wisconsin always has snow, December through March, because of Lake Superior, so you are guaranteed a beautiful snowy adventure.
The company has 40 incredible Siberian huskies who lead their daily tours in the morning and afternoon. More information and tour pricing is available on their website.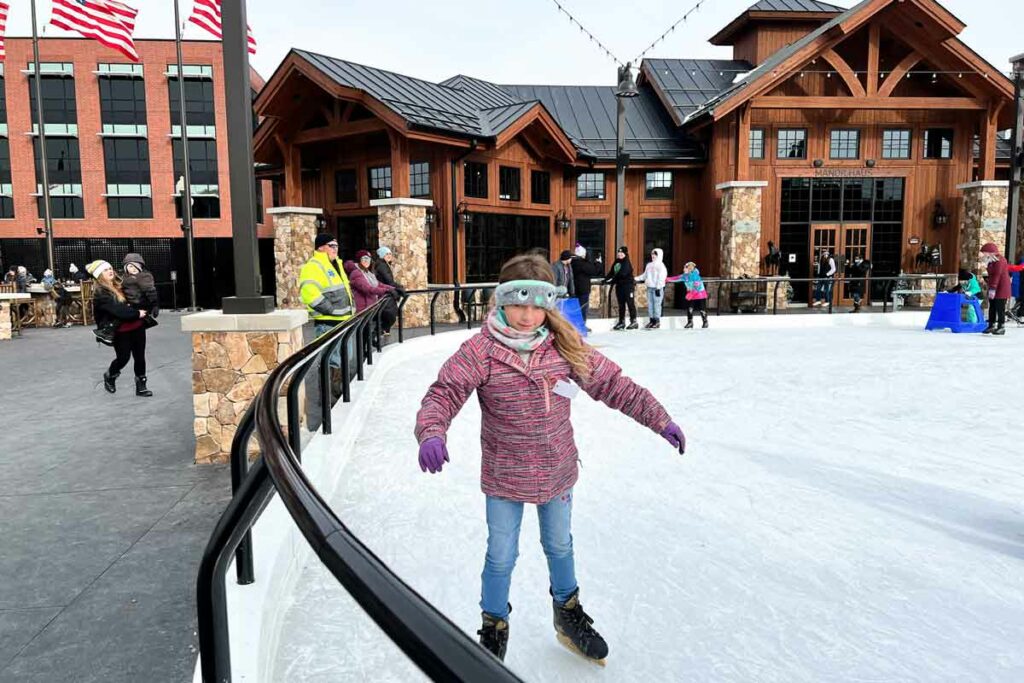 10. Ice Skate
Ice skating is a wintertime favorite for many families throughout the state! There are so many wonderful family-friendly ice rinks throughout Wisconsin.
One of the newest ice skating locations is in Neenah, called The Plaza. It's a beautiful outdoor ice rink nestled in the charming downtown area, with a quaint cafe, coffee shop, fire pits, and outdoor seating. 
If you live closer to Milwaukee, the Pettit National Ice Center is a great option for open skating at a reasonable price. The Pettit is a U.S. Olympic facility, but they offer weekly open skate options for people of all ages. 
The Appleton Family Ice Center in Appleton, The Janesville Ice Arena, and the Edgewater Ice Rink in Madison are also wonderful spots to check out.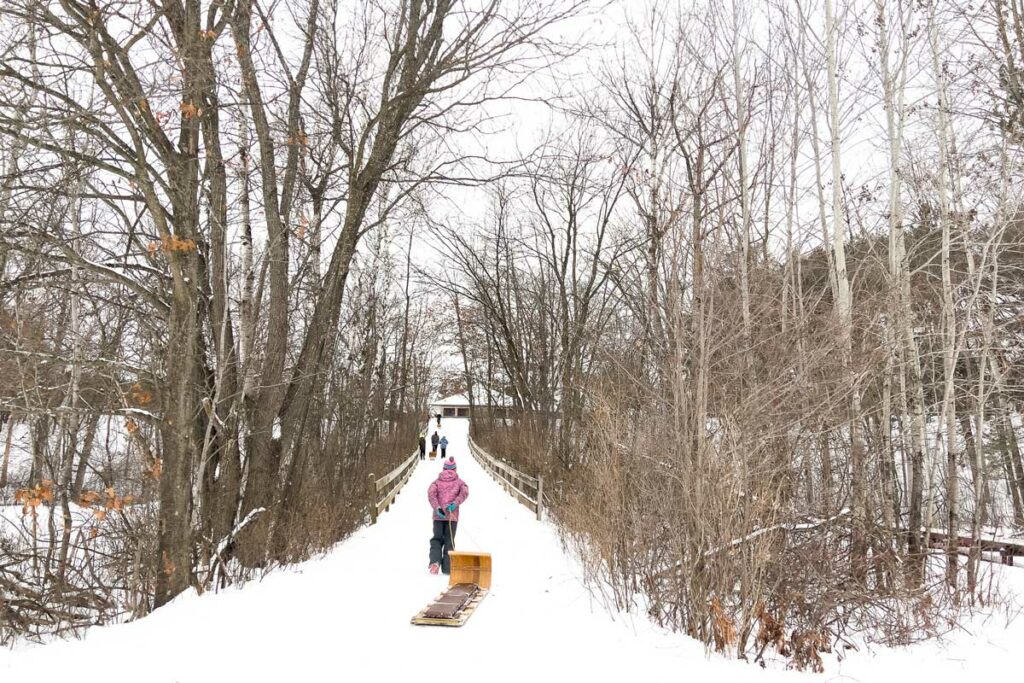 11. Go Sledding or Snow Tubing
Sledding and snow tubing is one of the best things to do this time of year with the whole family! A lot of the hills here in Wisconsin require no experience and can be completed at any age! Wilmot Mountain is one of the most popular locations on the Illinois and Wisconsin border. It features 22 snow tubing lanes, and the area magically lights up at night.
Christmas Mountain Village in the Wisconsin Dells is also a great spot to discover. The resort is mainly known for sledding and tubing and has over 900-foot chutes.
Titletown in Green Bay also offers tubing on Ariens Hill beginning in December.
A truly unique option in Stevens Point is a cool toboggan run at Iverson Park Winter Sports Area.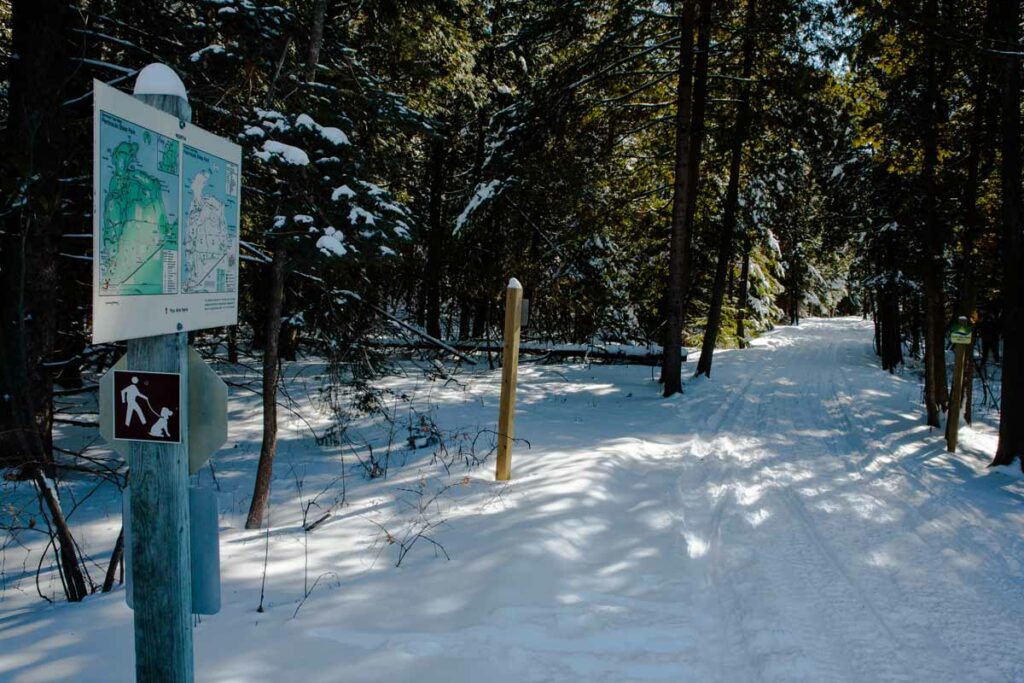 12. Hike the Winter Trails
Wisconsin is home to some of the most beautiful State Parks in all of the Midwest. If you still want to brave the frigid cold, get outside in the winter and enjoy the trails, there are a ton of safe and scenic winter trails to explore. You never know…you may even find an ice cave, so keep your eyes peeled! Here are 26 of our favorite state parks.
With so much wintertime fun in Wisconsin, it will be challenging to fit it all on the calendar! But we hope this list gives you some great ideas for making truly meaningful winter family memories. 
The Stevens Point Sculpture Park connects with the Green Circle. The art and nature put a twist on winter hiking!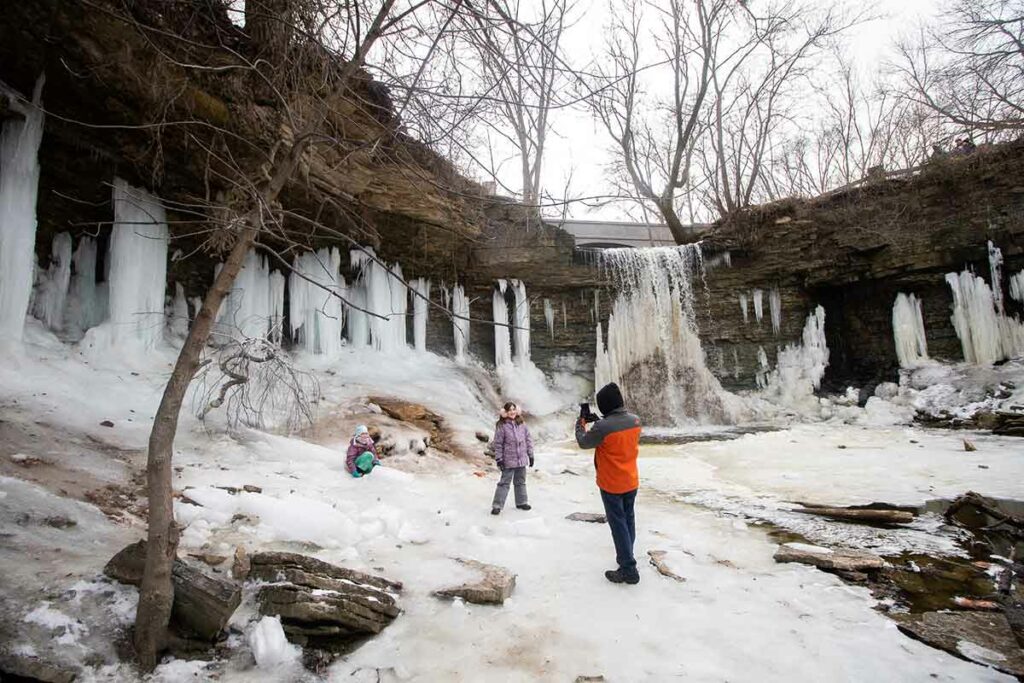 13. Chase Frozen Waterfalls
Visit one of Green Bay's Hidden Gems, Wequiock Falls Waterfall!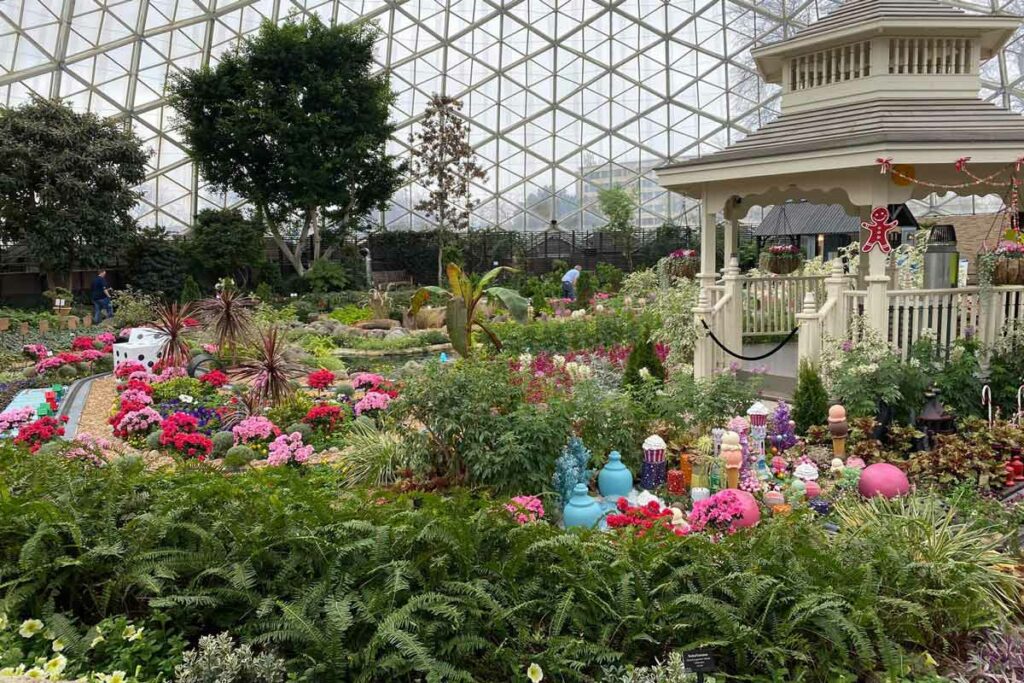 14. Forget Winter at the Domes in Milwaukee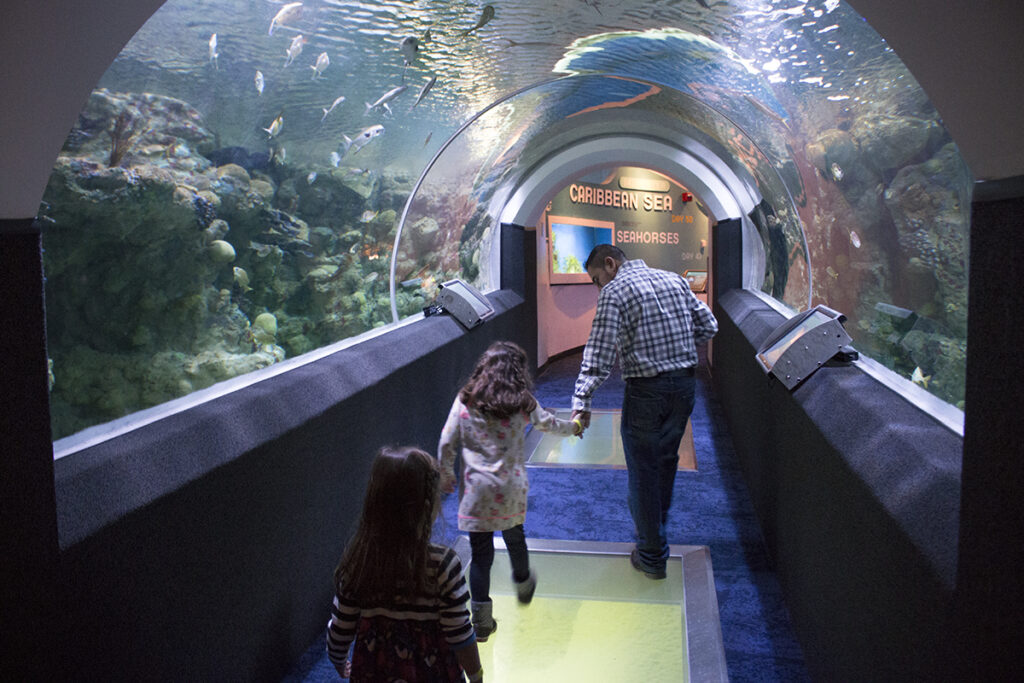 15. Explore a Museum
Whether you are looking for a children's museum in Wisconsin, science, art or history museums we have so many great options across the state. Some of our favorites include Discovery World and the Milwaukee Art Museum.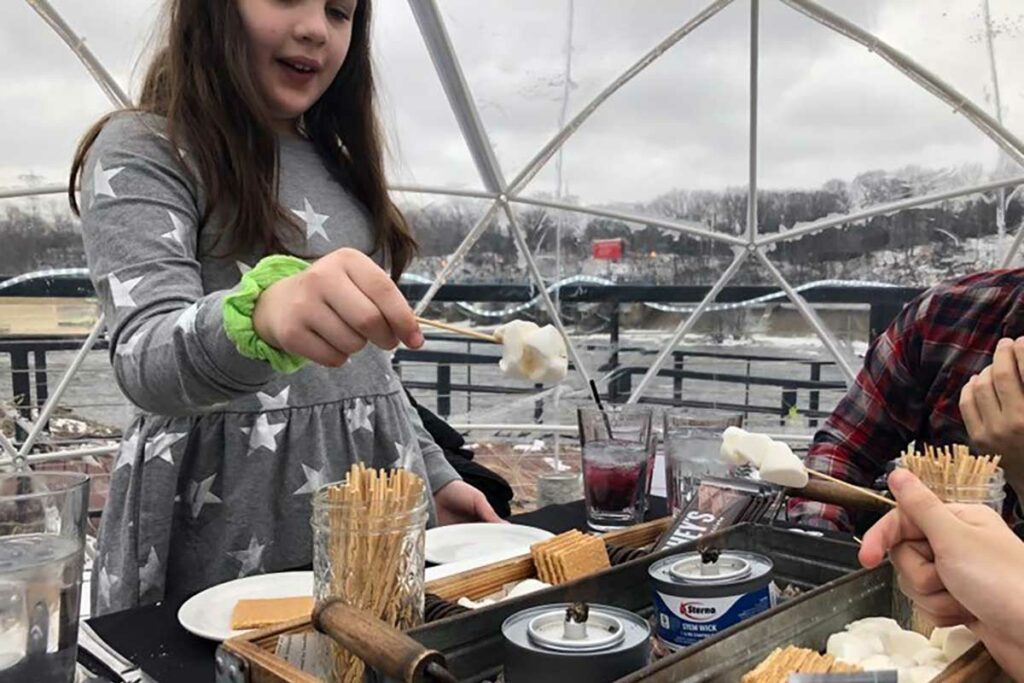 16. Eat in an Igloo
A cozy dome is a fun way to dine in the colder months!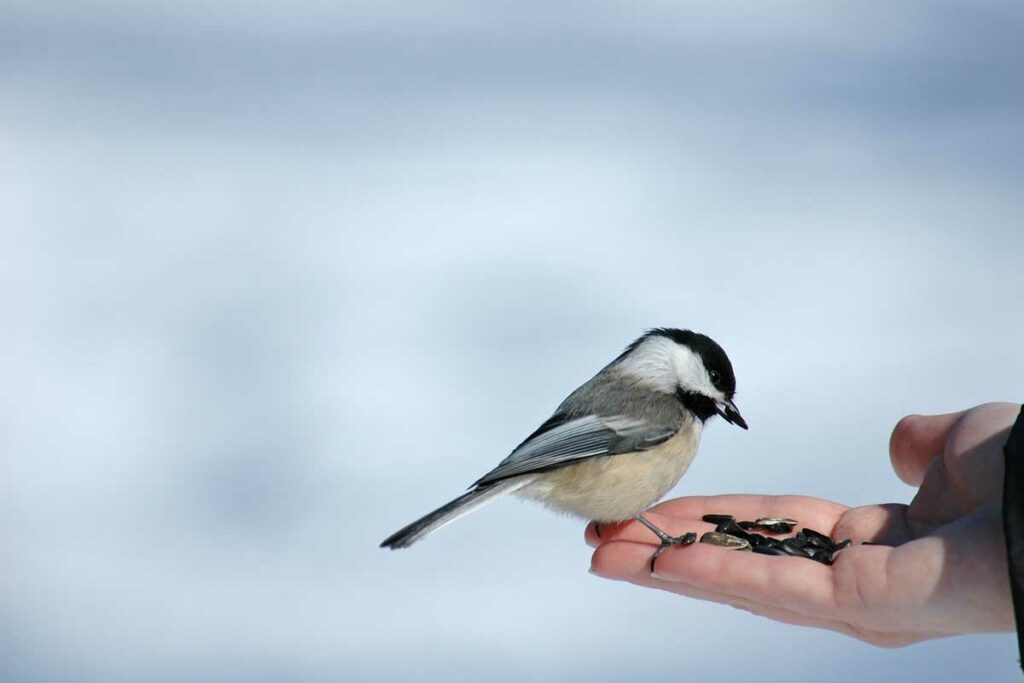 17. Birdwatch
Events are hosted across the state to watch and observe eagles, typically in January and February. The Bald Eagle watching community events include lots of learning opportunities.
Winter is the best time to watch bald eagles. Eagles are most active between 7 am to 9 am and again between 4 pm to 5 pm. Wisconsin's largest rivers include the Wisconsin River, the Rock River, the Wolf River, and the Oconto River – all great places for hiking and bird watching.
Try your hand at feeding chickadees at Harrington Beach State Park or Peninsula State Park. If you are patient enough, they will eat out of your hand! Bring black oil sunflower seeds to feed the birds.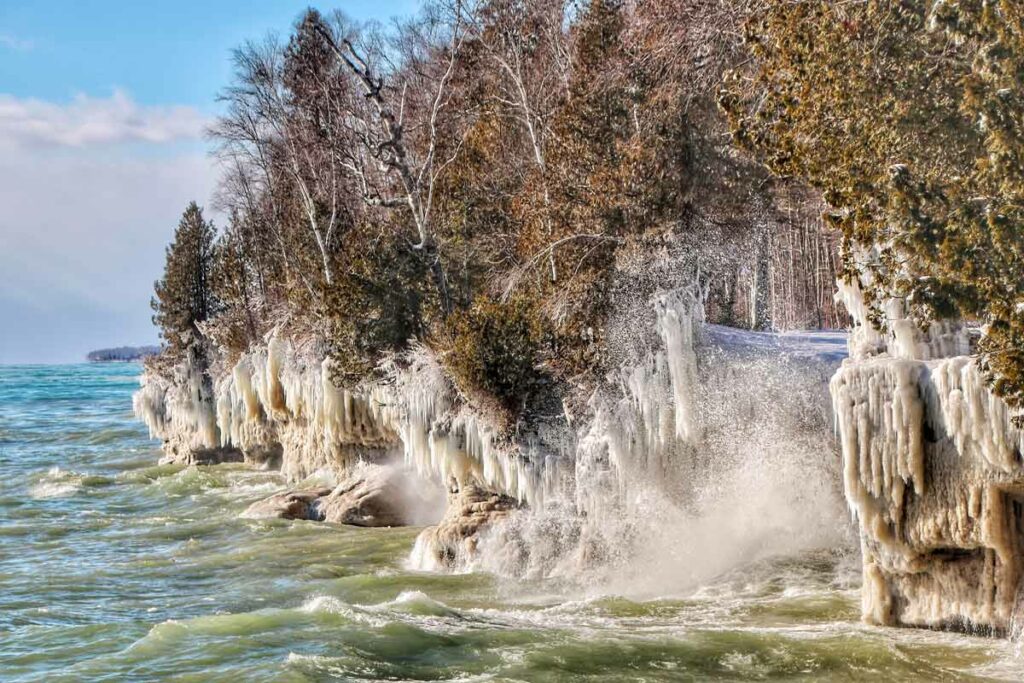 18. Escape to Door County
Frozen icicle art, winter beach walks, cozy cabins… Door County is a fun winter escape.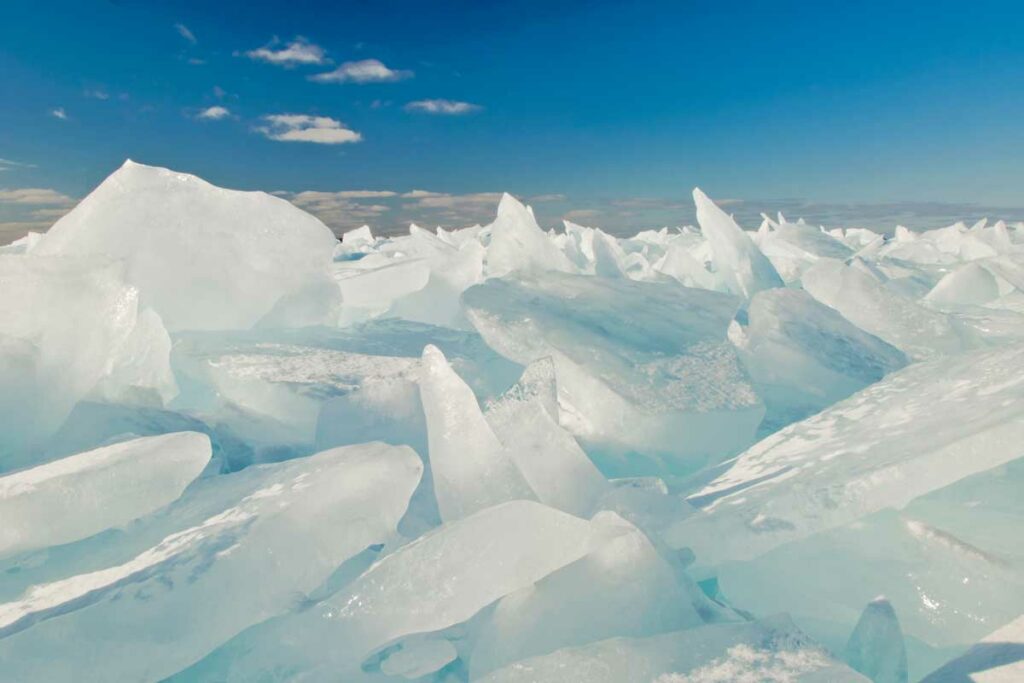 19. Check out Ice Shoves
Ice shoves happen with the right combination of wind, currents, and temperature changes. Lake Winnebago is known for its ice shoves in the spring (typically in March). You can also find them on Lake Winnebago.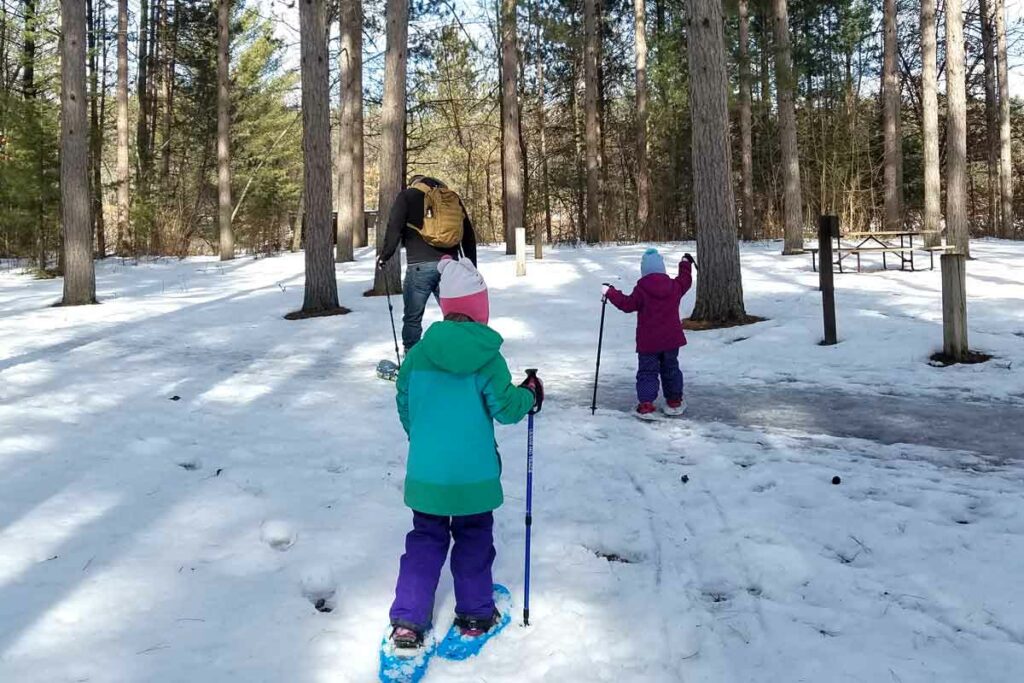 20. Snowshoe
We have so many great nature centers across the state, many of which offer snowshoe rentals!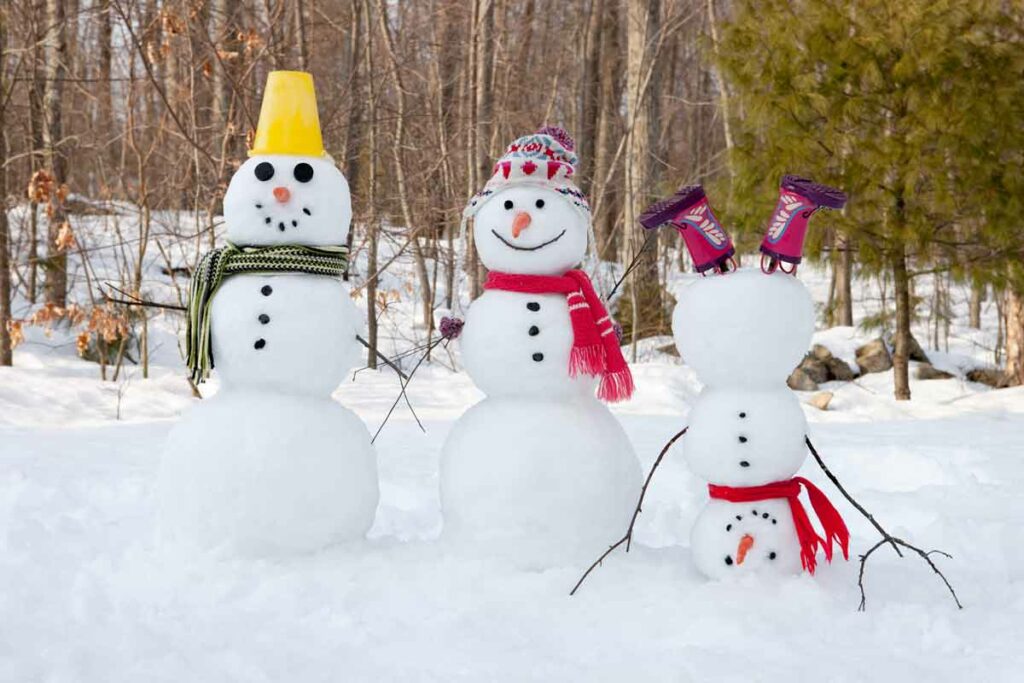 21. Build a Snowman
Need inspiration? The Snow Man in Appleton creates fun snow sculptures every winter.